Meet the Production Team that will
Restore and Reissue the Cathedral Films Library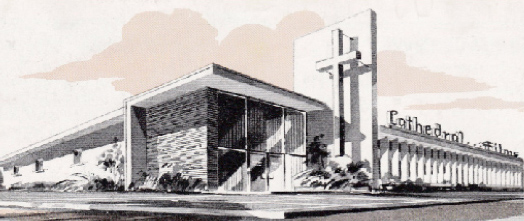 Gospel Films Archive Production Company
Gospel Films Archive is an initiative launched in 2013 to rescue, restore and reissue the thousands of films and TV shows produced prior to 1980 that chronicled how the Bible was presented to 20th century audiences. Details are at the GFA website. Until now, GFA's focus has been on finding and salvaging film prints representing the output of all Christian filmmakers and studios, including Cathedral Films, Family Films, Christopher Films, Rolf Forsberg films, Crossroads TV and many others. Funding of this project will serve to restore the output of Cathedral Films only.
The production team includes the following key participants:
BOB CAMPBELL
Bob is recognized as an authority in classic American film history and content. He is co-creator and producer of Matinee at the Bijou (1980-88) one of PBS's most popular original series. Bob is a Christian with a shared passion to help organize and widely reissue as many worthy Christian films, docs and TV shows produced during the 20th century as is possible.
JIM FRIEDRICH
Jim is the son of Cathedral Films founder and pioneer Christian filmmaker Rev. James K. Friedrich and is a principle project participant. He is an Episcopal priest, liturgical creative, filmmaker, writer, musician, teacher and retreat leader. His itinerant ministry is devoted to religious imagination and holy wonder and he writes a journal called The Religious Imagineer.
RON HALL
Ron is founder-owner of Festival Films, a media company that specializes in providing vintage film and television shows to movie theaters, DVD markets, TV broadcast and the Internet. Ron too is a foremost authority on classic film and has been finding, restoring and distributing classic content under the Festival Films brand for over 35 years.
DEREK MYERS
Derek is a TV industry veteran and founder-owner of Myers Memories. He has been collecting 16mm original films for over 30 years, has a knack for ferreting out lost and rare content, and a special passion for tracking down Christian-themed films and TV shows. As a media producer Derek provides public domain TV shows and vintage features to WGGS-TV, a Christian TV station in Greenville, SC.
PETE BEDELL
Pete is a multi-talented editor, producer and artist with decades of multi-media experience producing national TV shows and series. He co-produces the GFA film collections and will film Jim Friedrich's intros for the new productions.
KENNY SUIT
Kenny is Associate Professor of Film Studies at the School of Arts & Humanities at Milligan College, TN. He is writing a book on the history of Cathedral Films and founder James K. Friedrich which is scheduled for publication in 2017.
KIRK McCREA
Kirk and his family operate a free mobile Christian Bookstore based in Michigan for the poor, homeless and disabled called the King of Kings Book Table. Kirk is an executive producer on the GFA Easter Collection and a new GFA Children's Film Collection. Kirk is also the key architect of GFA's benevolent programs and a film-to-book series that is currently in development.