Gospel Films Archive Easter Collection is available now at participating DVD retailers. Here is a Sneak Preview: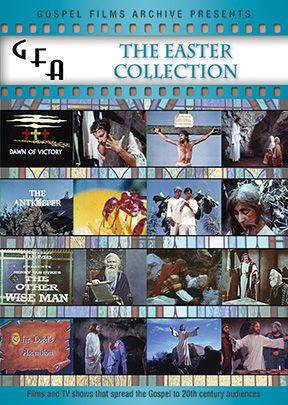 Gospel Films Archive DVD collections are available at Vision Video, Christian Cinema, Christian Film Database (CFDb) and other participating retailers.
Help save Christian films by telling your family and friends about the project and sending them to this website. They will be amazed to discover a substantial archive of relevant and inspiring Christian films, many not seen since they were originally released. Help rescue, restore and reissue select films at our Film Restoration Page.