The Gospel Films Archive Christmas Collection is available now from participating DVD retailers. Here are scenes from this new GFA release.
The magic and spirit of Christmas will brighten your holiday in each of these lost and rare shorts. Two dramatize the story of the writing of "Silent Night" carol. Two tell the Nativity story from different viewpoints - one with a cast of children and the other with silhouette animation. The final two films are moving dramas from the golden age of television.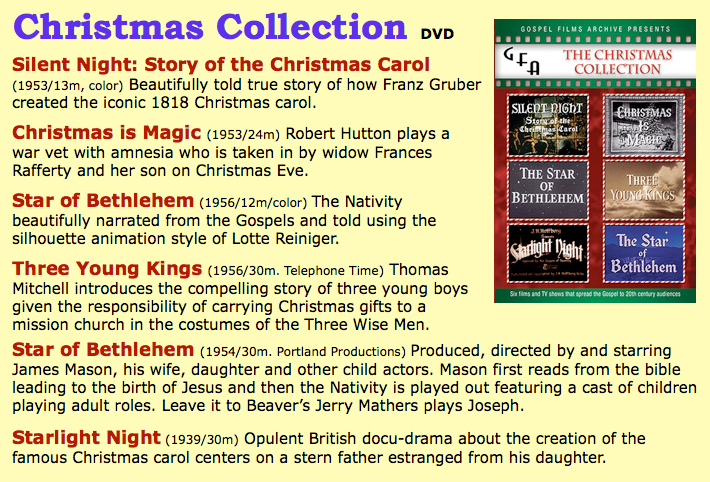 Gospel Films Archive DVD collections are available at Vision Video, Christian Cinema, Christian Film Database (CFDb) and other participating retailers.
Help save Christian film history by telling your family and friends about the project and sending them to this website. They will be amazed to discover a substantial archive of relevant and inspiring Christian films, many not seen since they were originally released. You can further help rescue, restore and reissue select films by visiting our Film Restoration Page.